100% Satisfaction or Money-Back-Guarantee!
Fresh Food Nibbler Feeder Pacifier
Buy 2 get 1 Half off today!!!!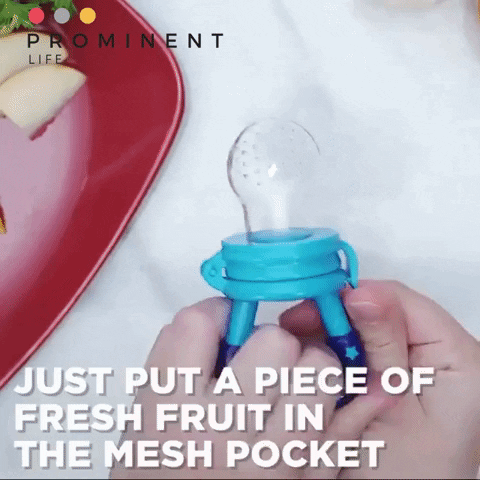 Our Fresh Fruit Baby Pacifier helps and keep babies calm while also introducing fresh, nutritious food into their diet. Simply place fresh fruit or other foods into the nipple portion of the pacifier. The pacifier is perfect for fussy, teething, or hungry babies.
Features: 
Our baby fruit feeders are made from the highest food-grade silicone that is BPA Free, Latex Free, Petroleum Free, Lead-Free, and Phthalates Free, so it is safe for baby to nibble and munch on.
These baby fruit suckers are engineered to allow only the tiniest of food pieces to go through to prevent choking. 
It is also designed with textured surfaces and soft chewable silicone that ease teething discomfort.
3 different size Food Feeder suitable for different age child's supplies. 
It relieves your baby's aching itchy gums, and help build up mouth muscle at the same time, these baby fruit suckers are a must-have
These pacifier fruit holders can be used to store fresh or frozen fruits, vegetables, ice chips, breast milk, & even medicine!
Our Guarantee:
 Tracking number for every order
 Safe payments 
 24/7 assistance to our customers
No hidden fees!
100% Satisfaction or Money-Back-Guarantee!